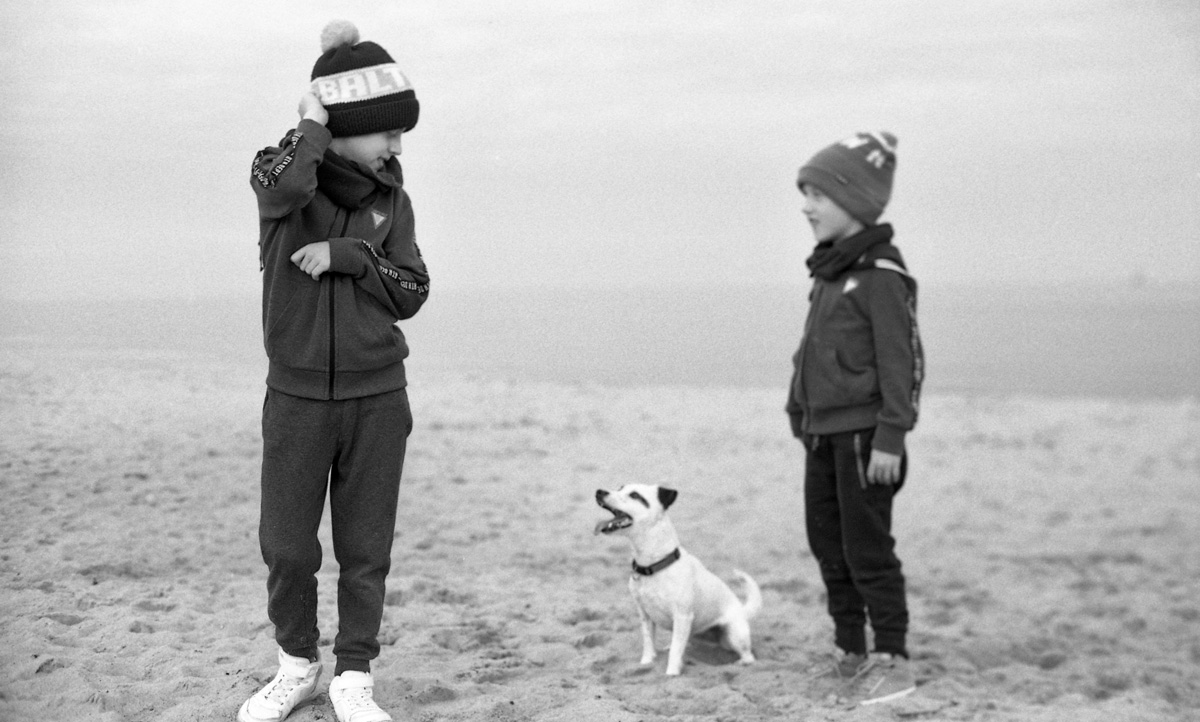 My sons playing with our dog Salsa at the beach. Sopot, Poland autumn 2019.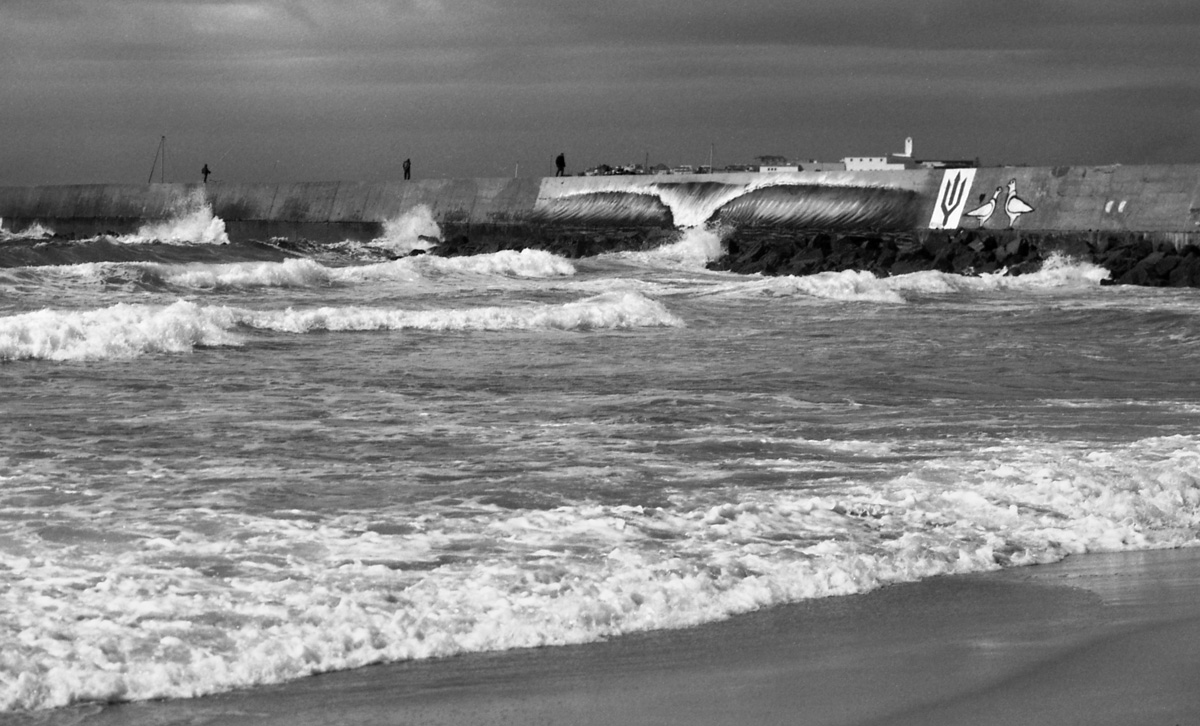 Praia do Molhe Leste on a windy onshore day. There was no surf in Supertubos, so I did some analog bnw photography. Peniche Portugal 2019.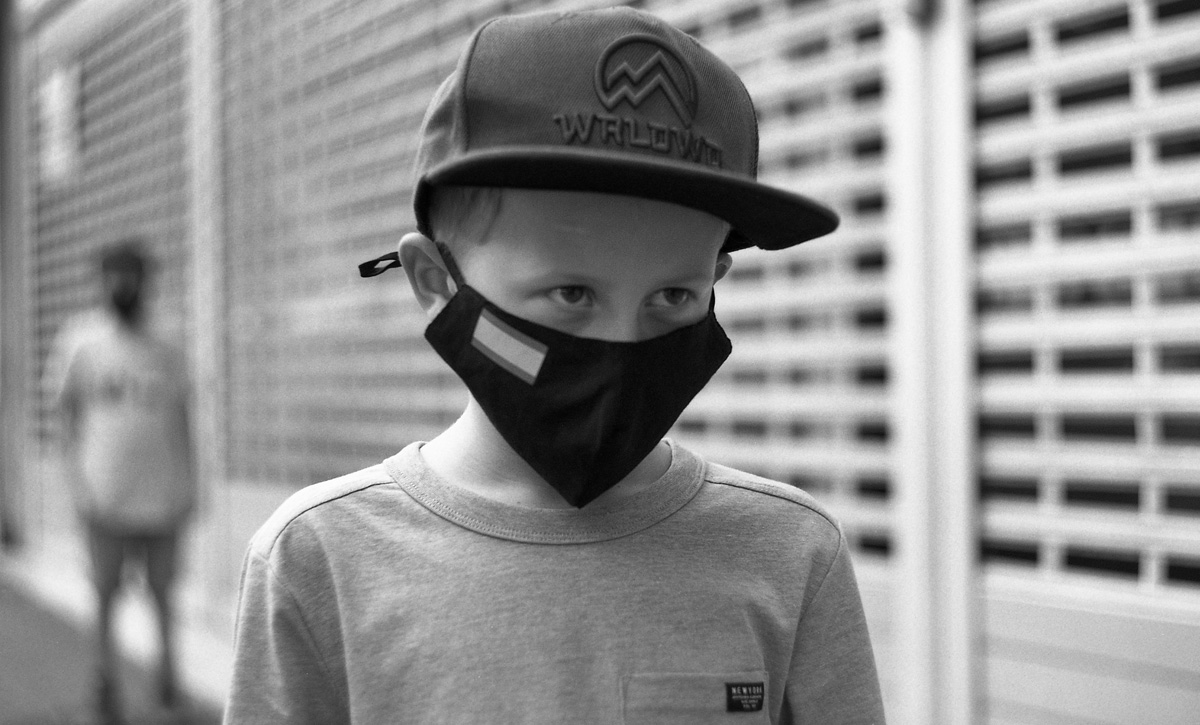 Two boys on the streets of Santa Cruz de Tenerife. My two sons posing for a street photo portrait session. Tenerife 2021.