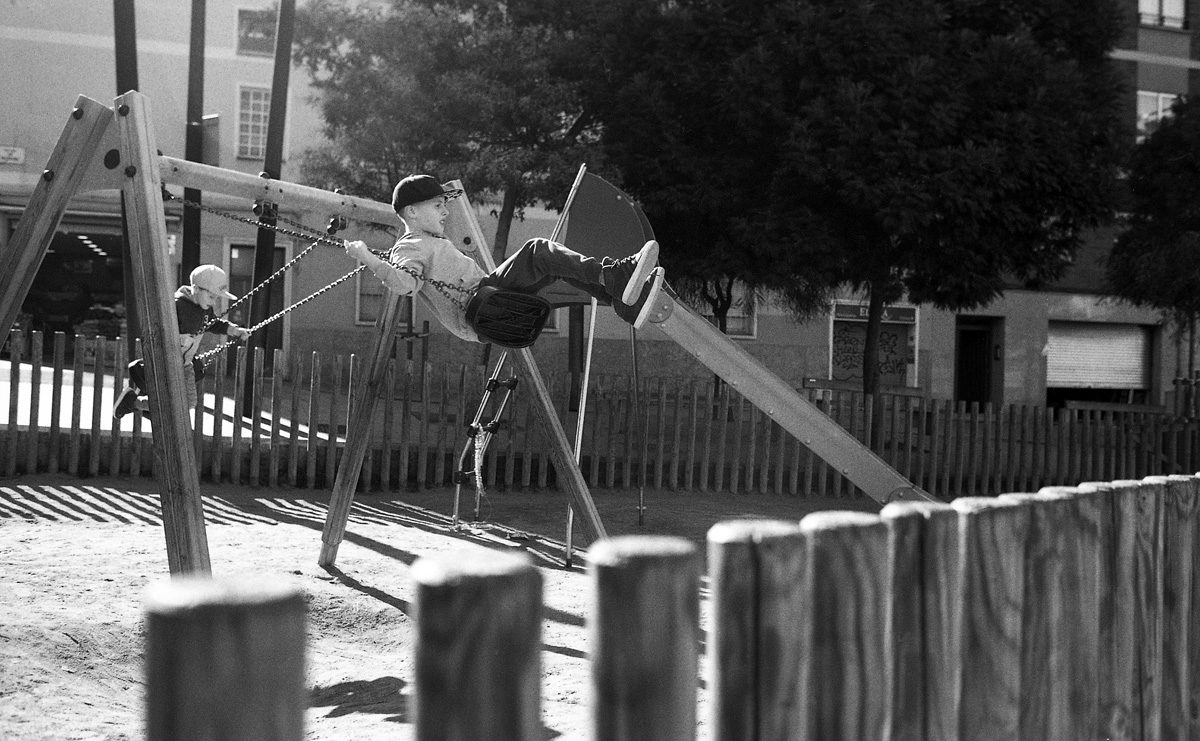 My kids playing on the swing in one of the playgrounds in Barcelona.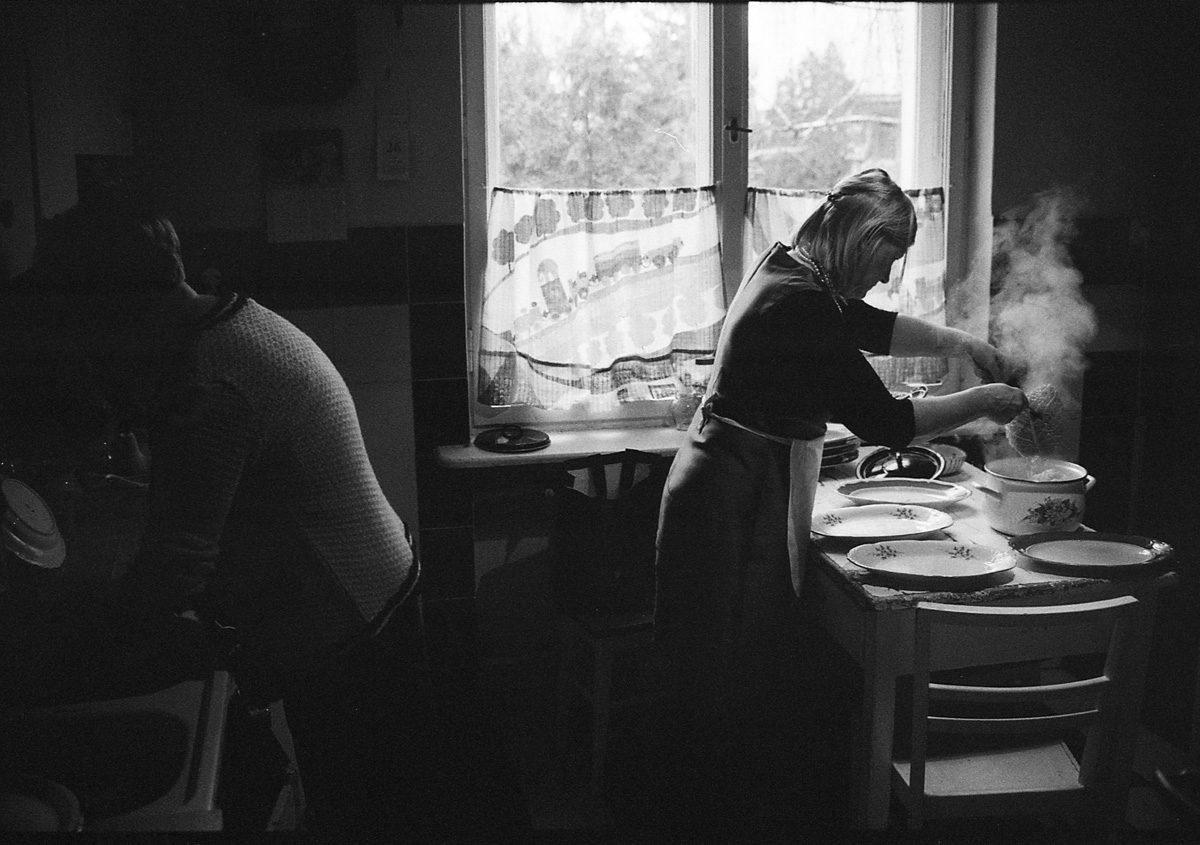 Preparation to Easter family dinner couple years ago – analog photo.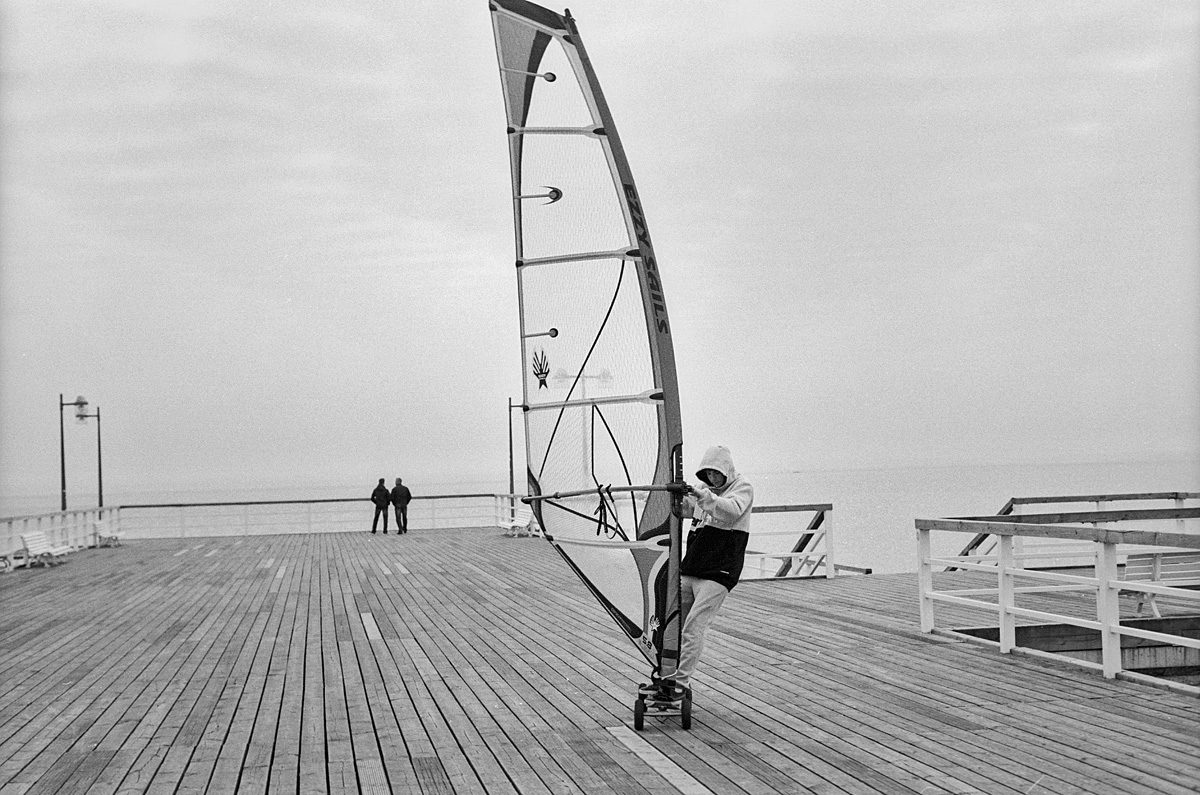 I know, the horizon is not straight, and the frame is not perfect, but I like this picture very much, so I decided to share it on the blog. It is one of my analog windsurfing photos and was taken on Jurata pier in 2013.