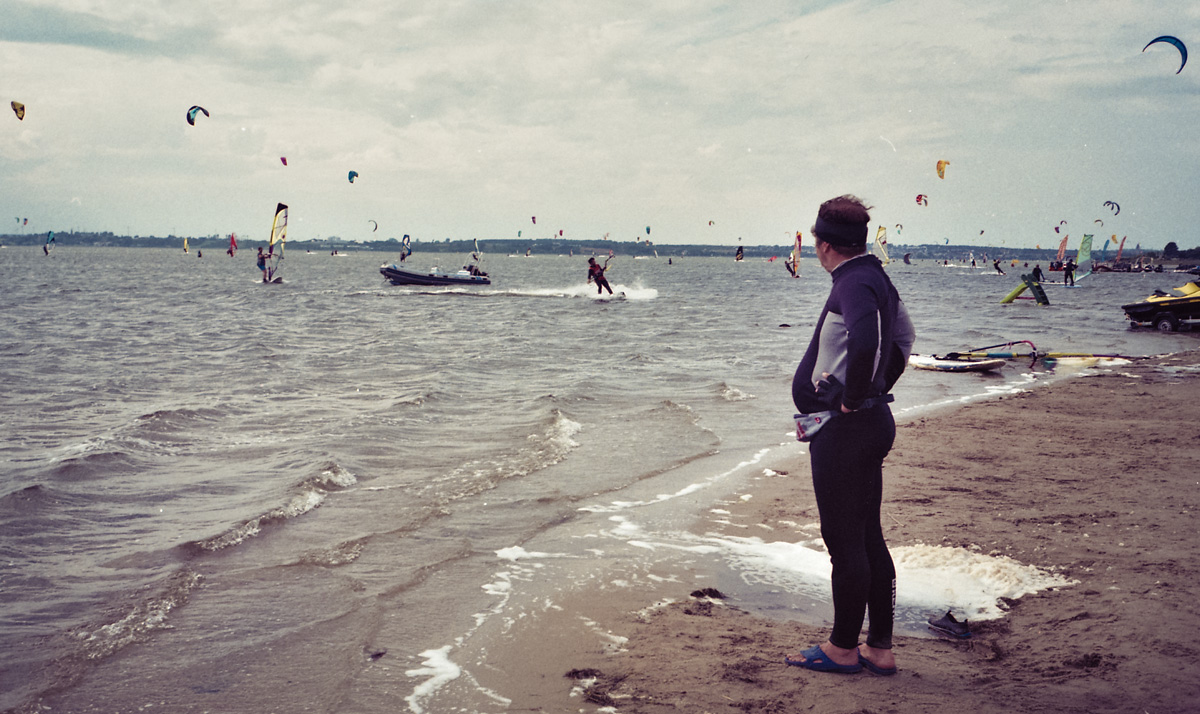 Big belly guy watches windsurfers and kitesurfers at Hel peninsula in Poland.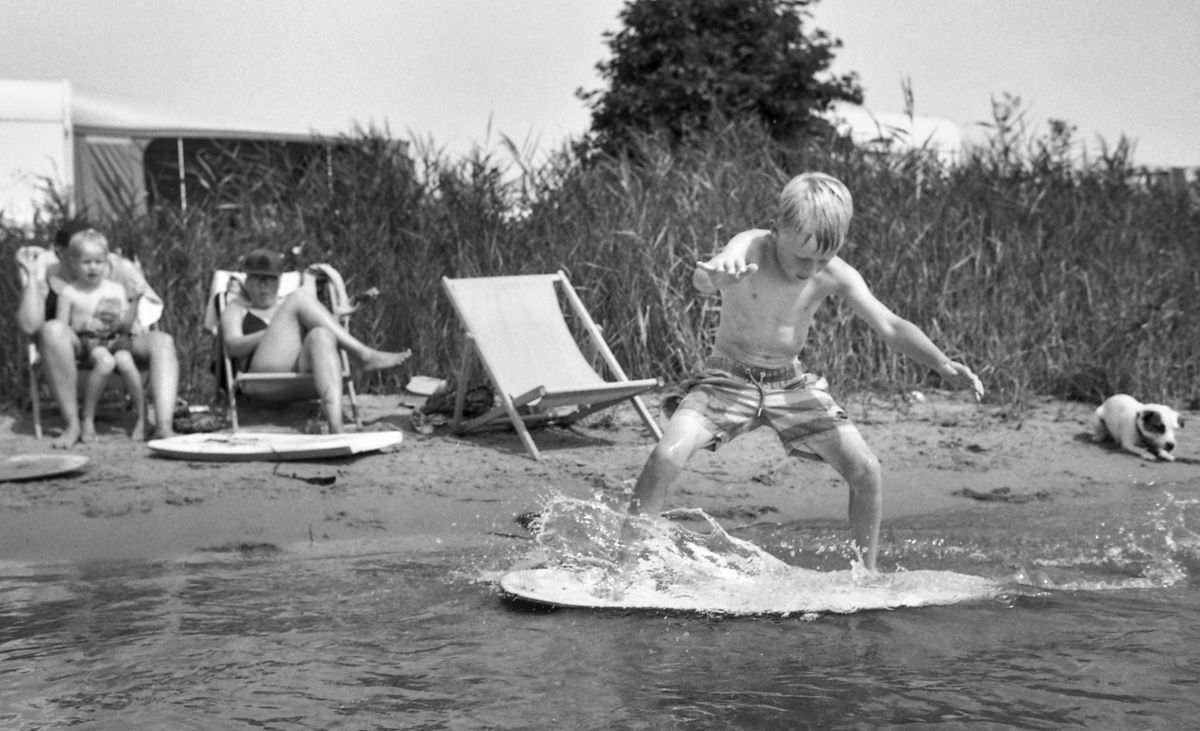 Skimboarding in Hel peninsula Poland 2020.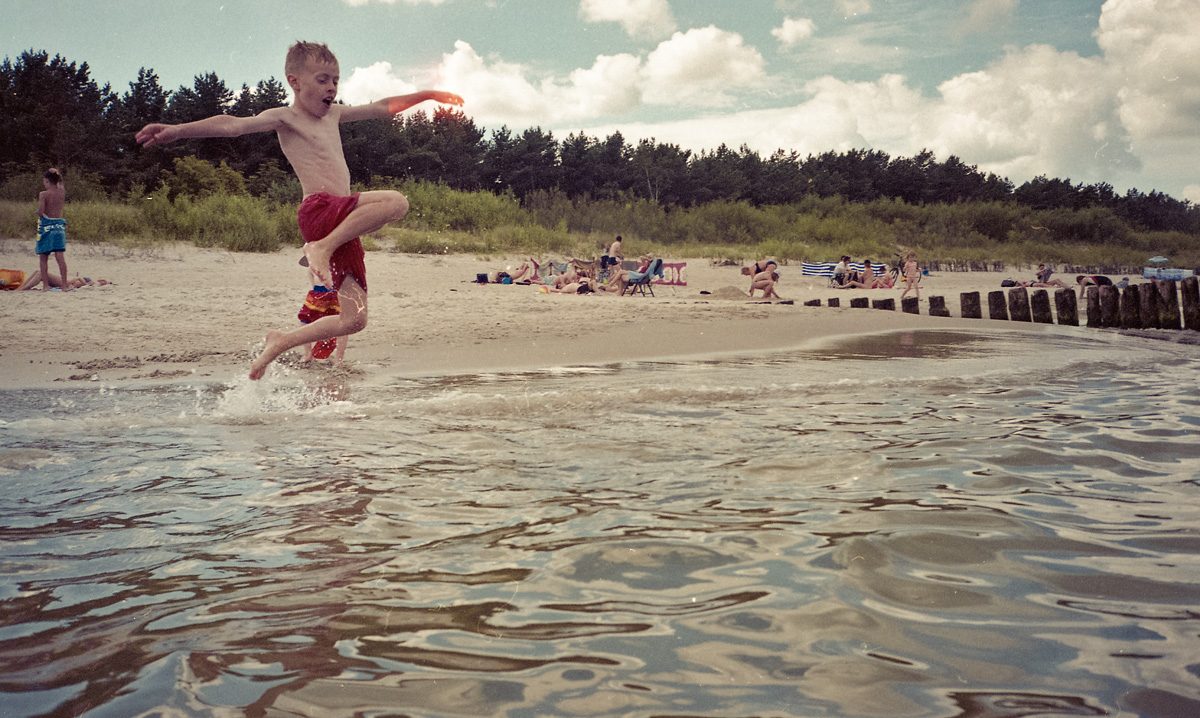 There is notthing better than jumping in the sea in hot summer day – especially shot with Olympus mju II. My son caught running as fast as he can and jumping in to the water.